DESIGNER WOODEN
SUNGLASSES
The sunglasses industry is dirty. Together, we can change it.
We're driving change by using sustainable materials, following ethical practices and giving back to communities.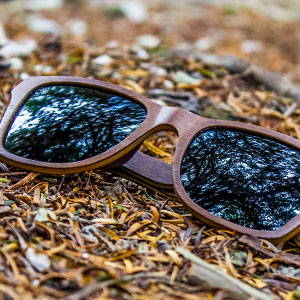 Don't cheap out on your lenses. SixtySix glasses come with world-class polarised CR39 lenses
FROM THE COLLECTIVE
Absolutely awesome glasses! The lenses are great as well as the wooden frames, top class. The packaging was fantastic, such a. Professional finish to an amazing product

Max C
I can honestly say these are the best glasses i have ever owned. Really high quality in feel and comfort and look fantastic.

Michael E
 They look and feel great. The hinges are strong yet soft. Eco friendly with zero plastic packing/materials.

Craig C
Awesome pair of glasses and comfortable to wear doesn't feel like you have them on and the lenses are great !!!

Shawn P
See more reviews
100 Day Trial
No questions asked.
If you're not loving your glasses by day 100, simply return them for free.
We've got you covered
Free Delivery
Free Returns
2 Year Warranty